JOIN US FOR AN UNFORGETABLE CYCLING EXPERIENCE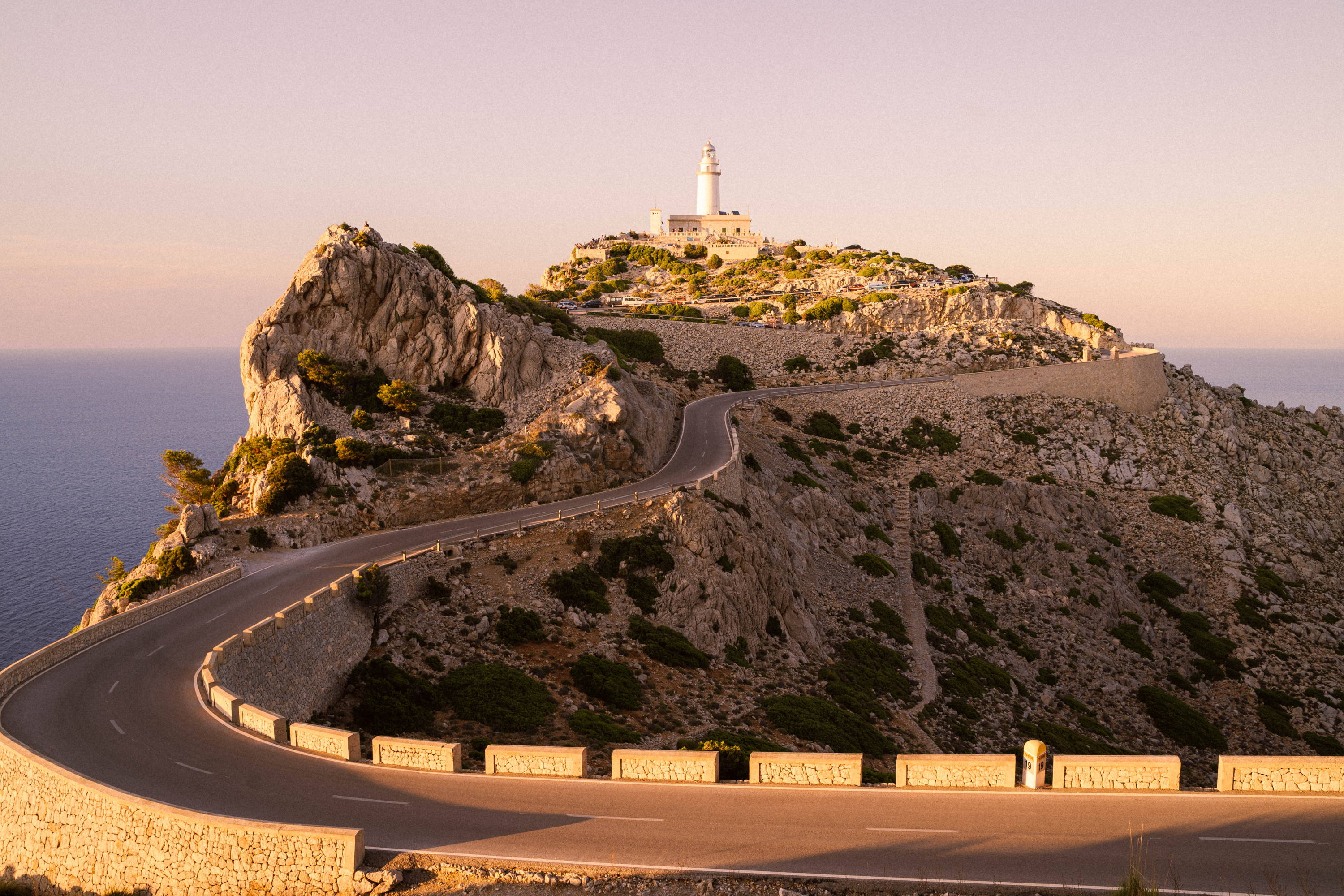 7 Days Of Incredible Rides
8 nights stay at a 4 star hotel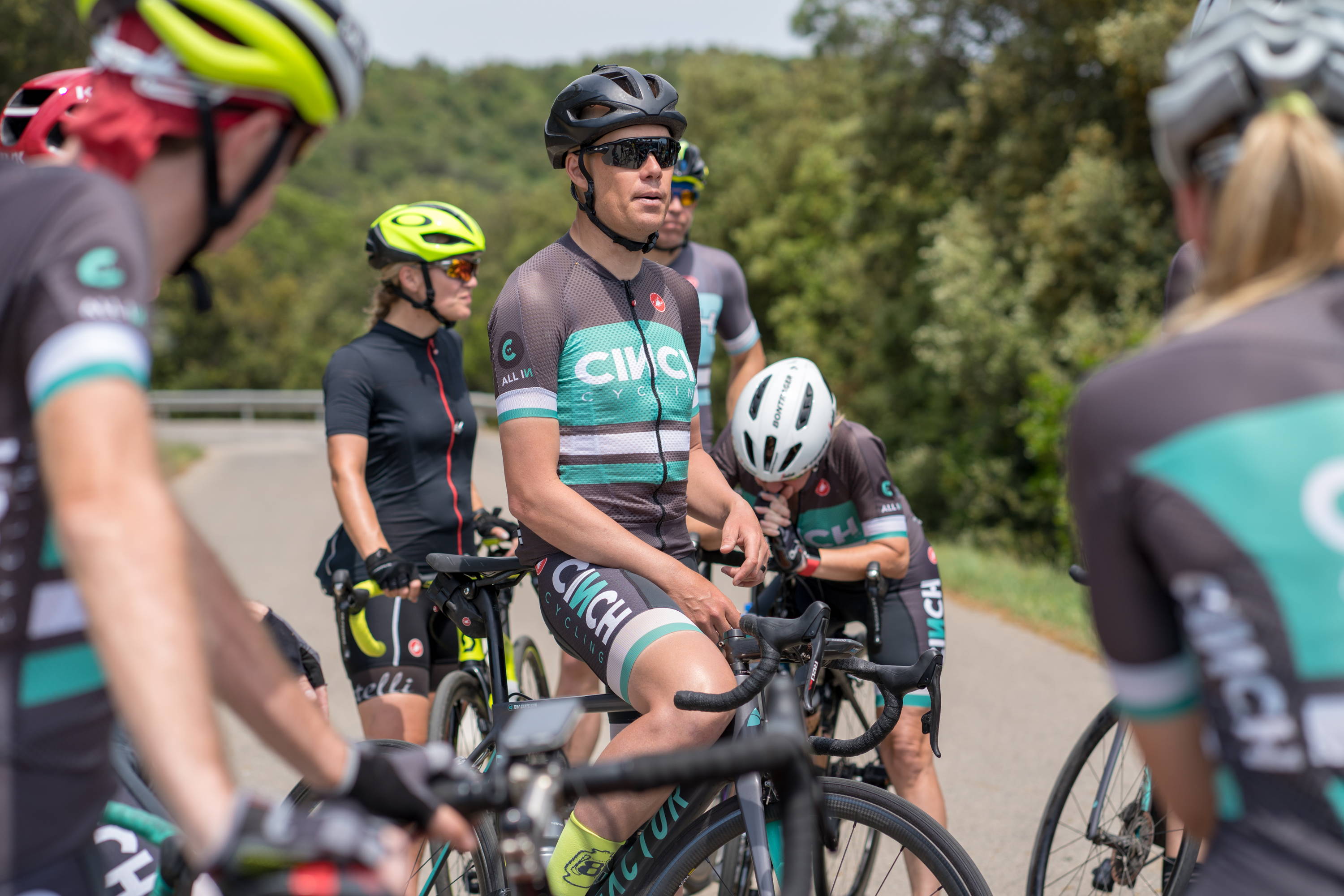 One on one coaching on the road.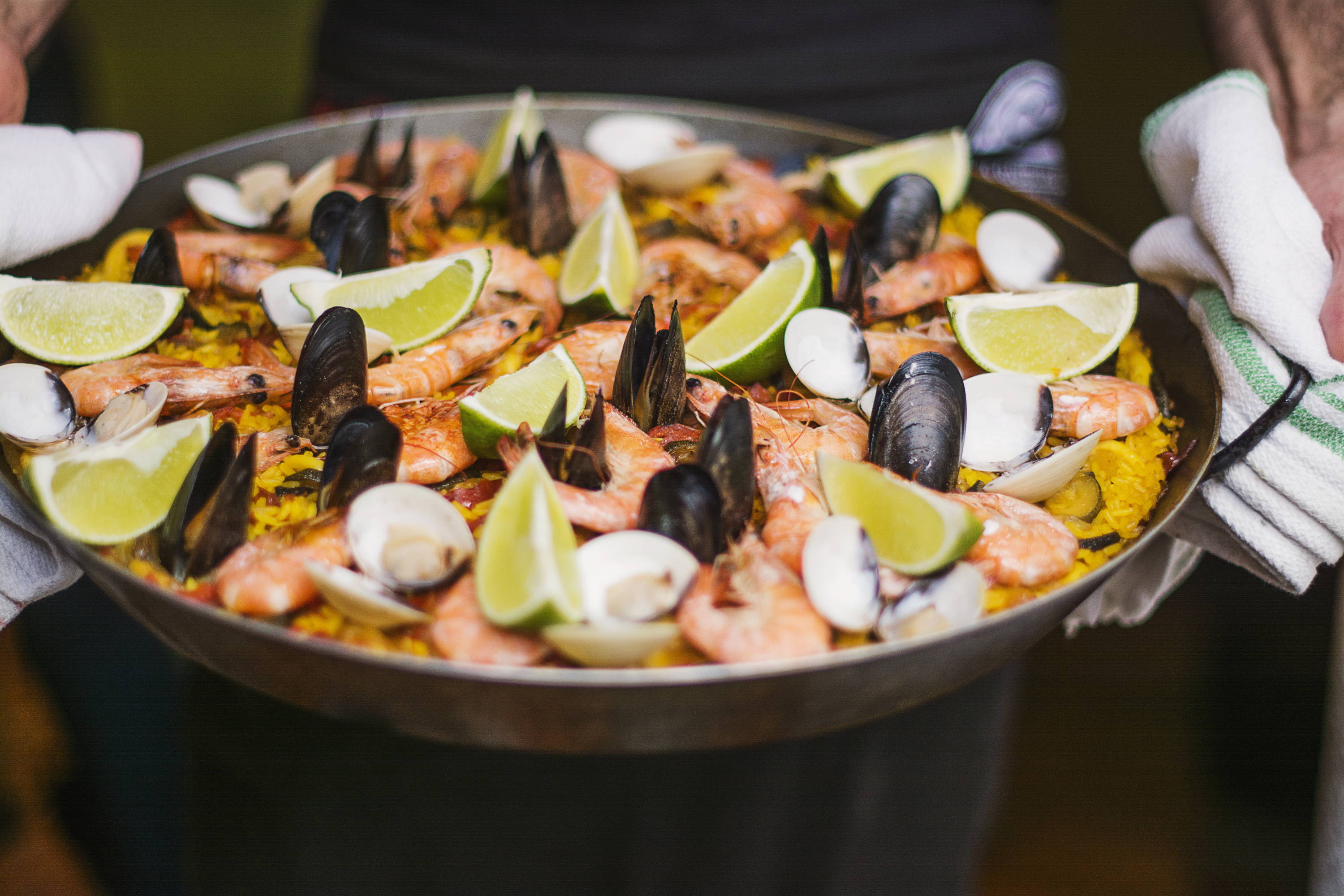 Breakfast, lunch and dinner.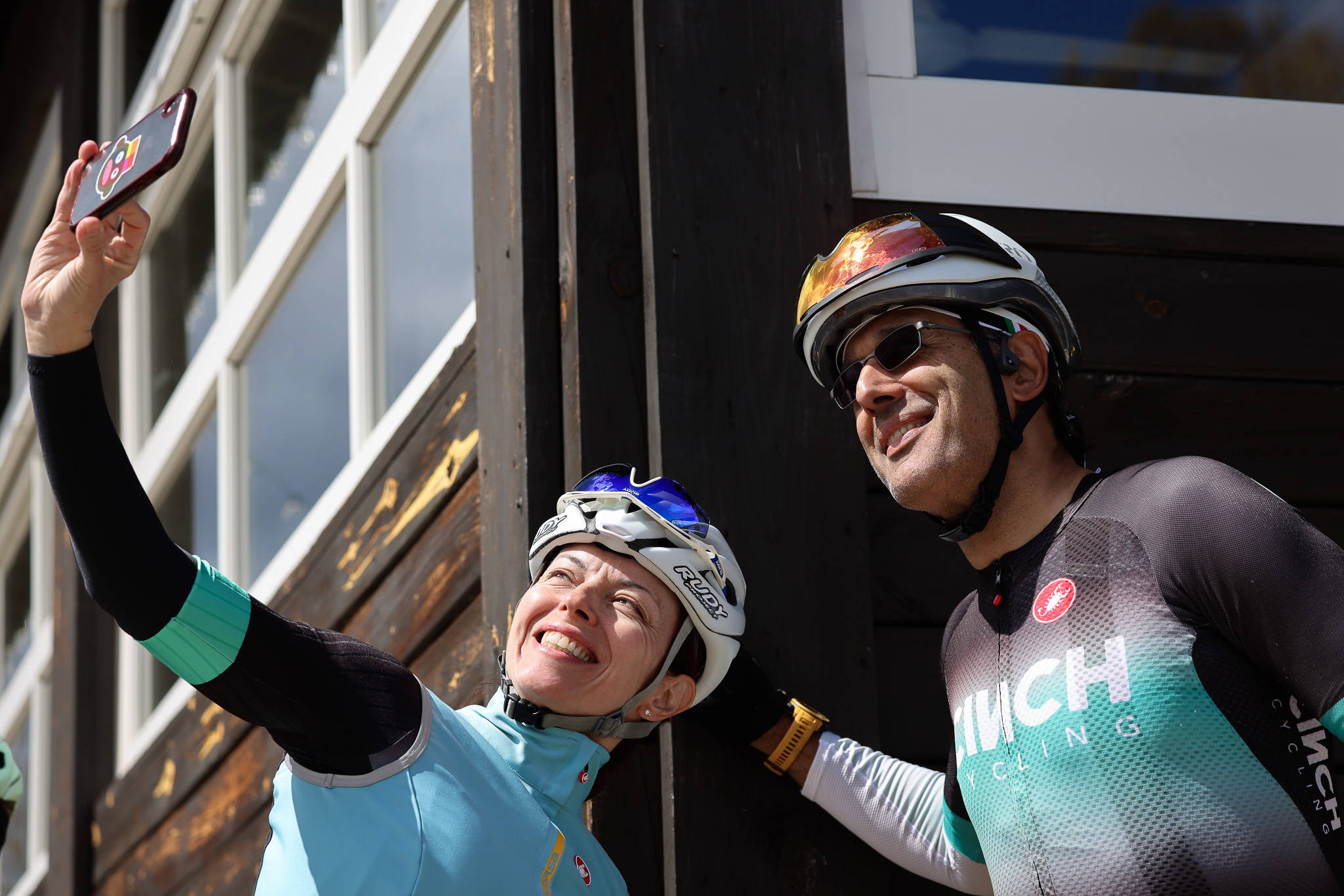 Make New Lifelong Friendships
Experience the warm and supportive CINCH Community.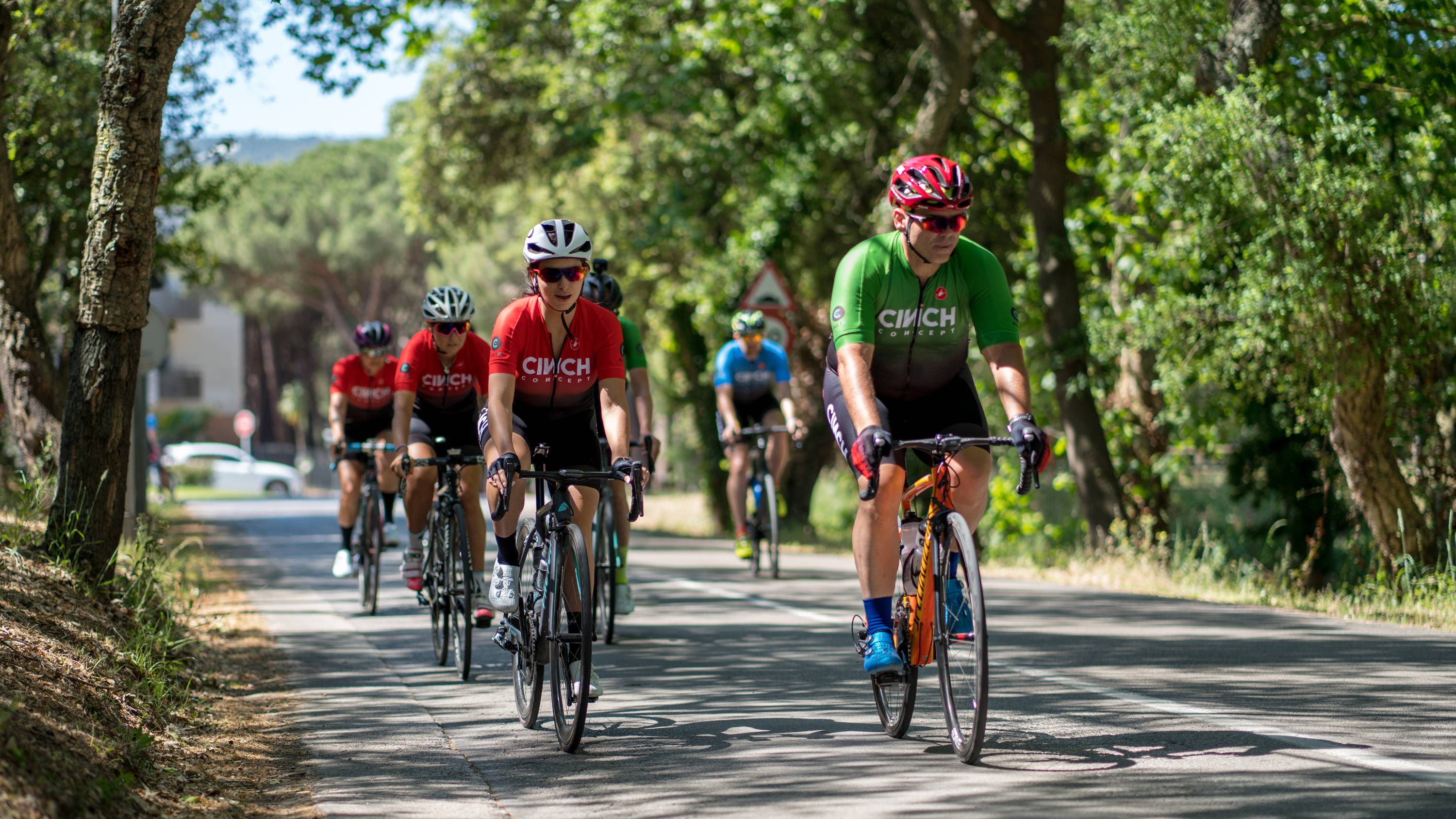 CINCH TransFORM Mallorca 2023
Are you ready to take on the most unique cycling experience this Spring? We are bringing our CINCH A game to the beautiful island of Mallorca for seven incredible days of riding this coming April. Join us for an all inclusive camp that will transform your cycling physically and mentally.
TransFORM Mallorca is a cycling camp with the mission to level you up as a cyclist while enjoying riding new roads, meeting new people, and eating new foods all under the warm Spring Spanish sun.
This transformational experience is open to riders of all abilities and genders. To make the experience comfortable we will split the group up by objective and ability each day. Athletes may choose to join different groups and objectives based on their interests as well as how they are feeling.  
So what can you expect in the TransFORM Mallorca Camp?
Incredible energy and lots of fun. CINCH is known for our contagious uplifting mojo. You can expect to be surrounded by the most positive, energetic, and supportive "teammates" and coaches you have ever met.

A fitness boost! You are in Coach Tom's hands for a whole seven days. Don't expect to leave with anything less than a new level of fitness.  

Lot's of learning! Each day you will learn new techniques and strategies for climbing, descending, cornering, and riding in groups. The athletes with a competition interest will have an additional focus on tactics. Bottom line, you will get your Master's degree in cycling after this week.

The Mallorca experience! We have brought on a team of locals to make sure you are taken care of the best while experiencing the best of Mallorca on and off the bike.  

Delicious food. You know the CINCH drill, we eat!!!! If you don't know… expect to eat well and eat often!  

Your questions answered… on demand! One of the best parts of being out on the open road in real time together is your ability to get the answer to things you don't understand, that instant.  

New friends for life. Whether this is your first CINCH experience, or you have been a long-time member here, you will make ever-lasting friendships from camp. There is nothing that brings people together like working towards a common goal.  
DATES :
Arrive in Majorca April 1st (afternoon)
Team rides April 2-8th
Depart Sunday April 9th
Accommodation:
Pollenca Park Hotel, Puerto Pollenca

35 minutes from Palma airport

10 minute walk to town centre

Nearby shops for essentials

2 minute walk to beach front
What does the trip include?
8 night night stay at a 4 star hotel

7 Full Days of Riding

Breakfast, Lunch and Dinner

Airport Transfers

Bike hire available on-site

Ride Food

Sag Car Support

Bike Mechanic

Climb the legendary Sa Calobra and Formentor

Not included: Flights, Alcohol
COST:
Standard Room - $2,500
Single Room Supplement - $3,000
Couple - $4,000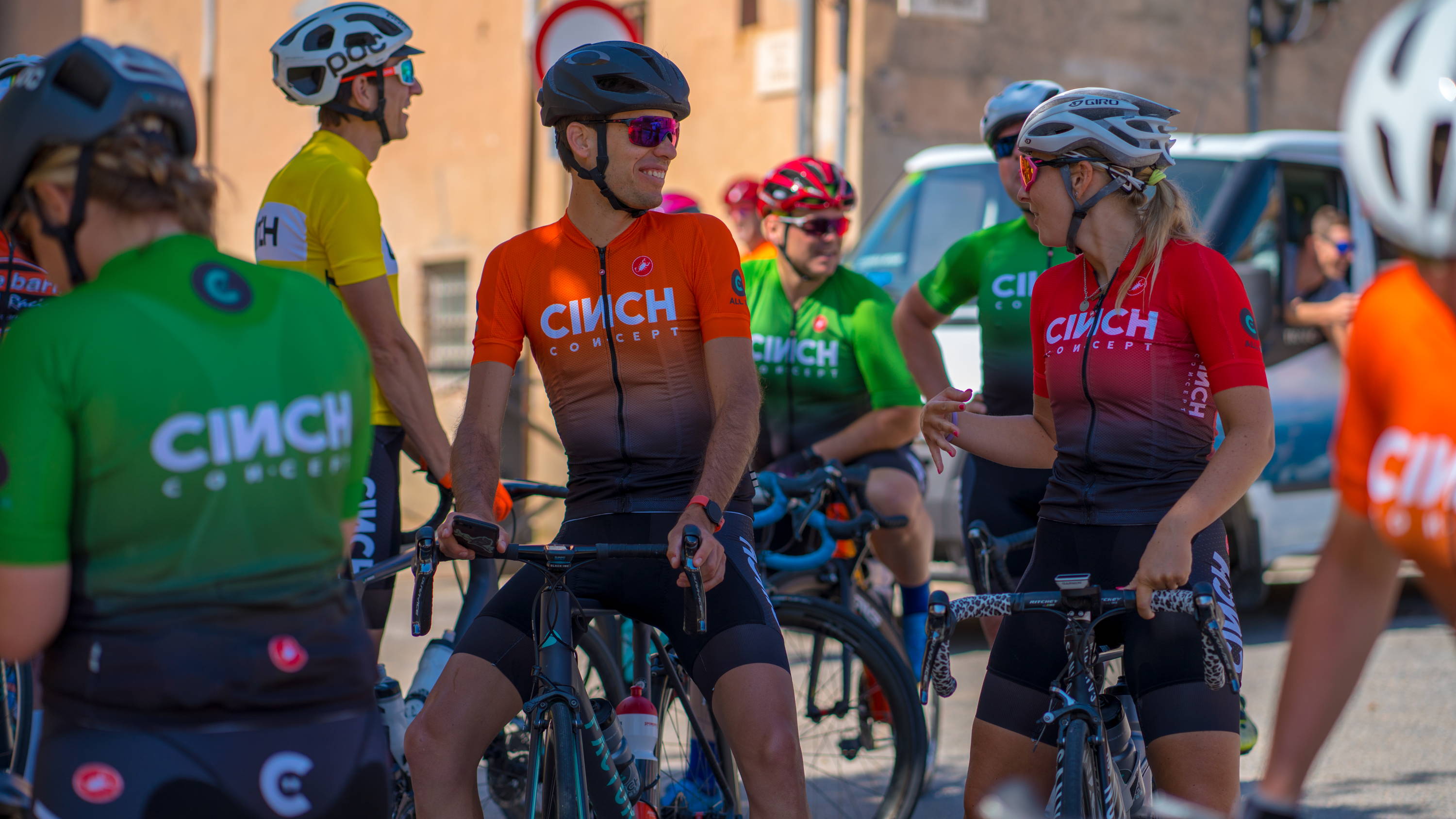 Tentative Schedule:
Day 1 - Arrive and get set
Distance decided on the day. Get your bike set up or collect from the nearby bike rental shop. One of our coaches will be on hand to help and assist. Spin the legs out on a gentle ride, acclimatize and check bike.
Day 2 - Ride to Caimari
85km with 1000m of climbing.
This ride will include the popular climb of the Coll de Femenia. The first training ride of the camp will kick off by working on climbing technique! We will keep the intensity down to let the group ease into the camp and concentrate on specific climbing concepts.   You will leave this day a better climber ready to take on the incredible terrain Mallorca is famous for.
​
Day 3 - Ride the East coast, and head to Petra
100km and 800m of climbing.
This day kicks off on the rolling coastline before heading up the climb of Bonany. On this ride we will focus on group riding and dynamics. The group will be split up into small groups based on focus and ability to help the riders work comfortably. The goal of this ride is for the group to feel confident and efficient riding together. There might be a little bit of spice added for those interested at the end of the ride as well;)
Day 4 - Ride to Sa Calobra
110km and 2000m of climbing.
Get ready for a dynamic day of riding where will we do multiple activities in groups on the way to the world famous climb of Sa Calobra. On the climb we will divide into smaller groups and have some fun in an engaging climbing activity. On the way home we will learn and practice some descending skills on the descent of the Coll de Femenia. This will be one of our most incredible days ever in CINCH camp history.
Day 5 - Ride to the iconic Lighthouse
40km and 900m of climbing .
The most fun and beautiful "recovery" ride you have ever done, we will work on the CINCH classics tool "surfing the terrain" along the rollercoaster of a coastline. This route is full of rollers perfect to practice as well as silky smooth to bring energy back into your legs.
Day 6 - Ride to Puig de Randa
Riding 130km and 1250m of climbing
Get ready for the camp's longest day where we will focus on endurance and fueling. The ride will start with some flatter roads and then increasingly more challenging climbing the Puig de Randa! The views on the top are worth it as you will be able to see 360-degree views of the island! Expect lots of fun on this day!
Day 7 - WILD CARD
The final day of camp will be chosen by the group. Together will we create the ultimate ride and activities which will put an exclamation point on the week! Look for a review on the things we learned during the week with some dynamic group activities to cement them in.
CHECK OUT OUR GALLERY FROM OUR LAST SPAIN CAMP!