START YOUR 2023 SEASON OFF RIGHT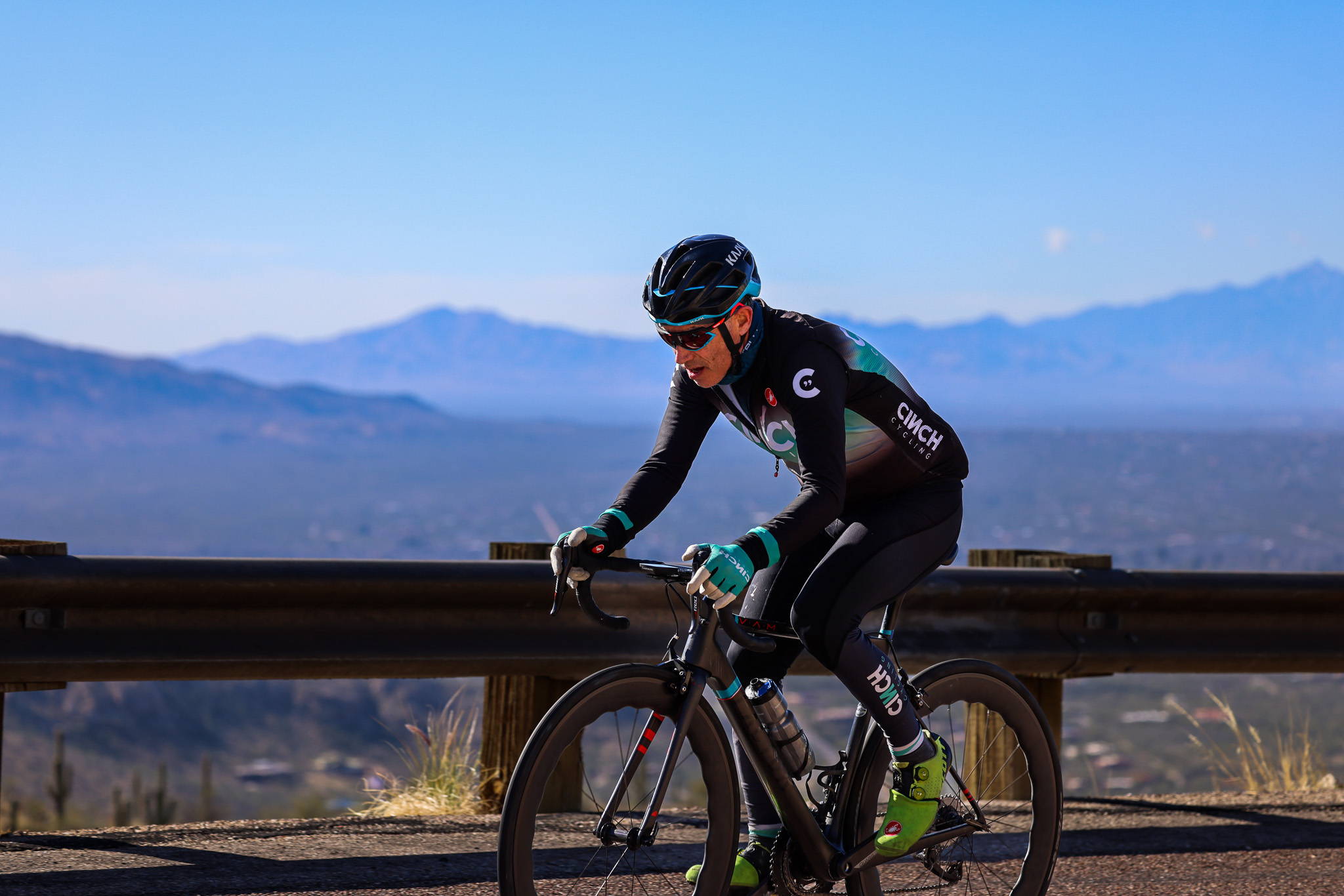 6 Days Of Incredible Rides
Climbs, rollers, flats, ride all the terrain!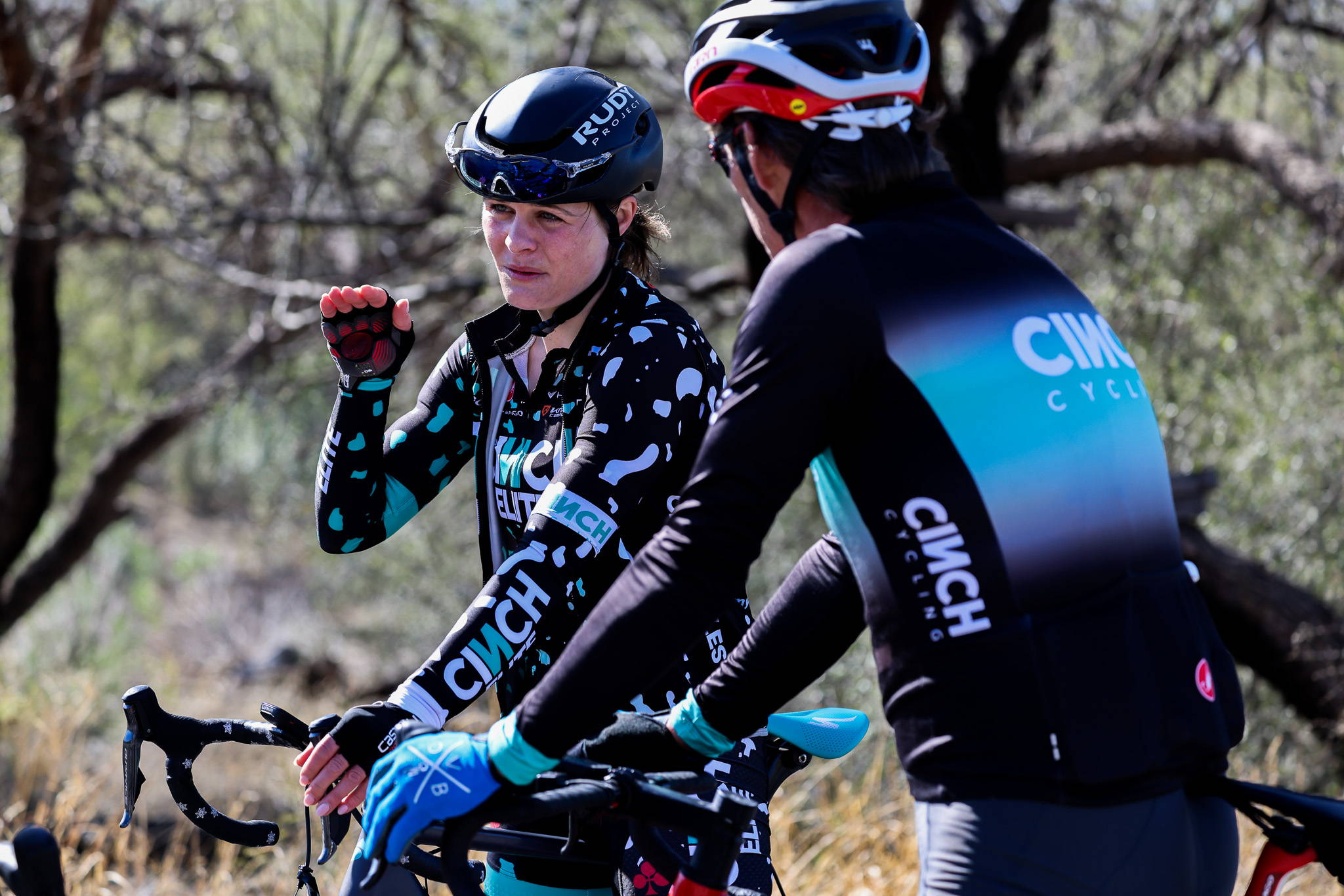 One on one coaching on the road.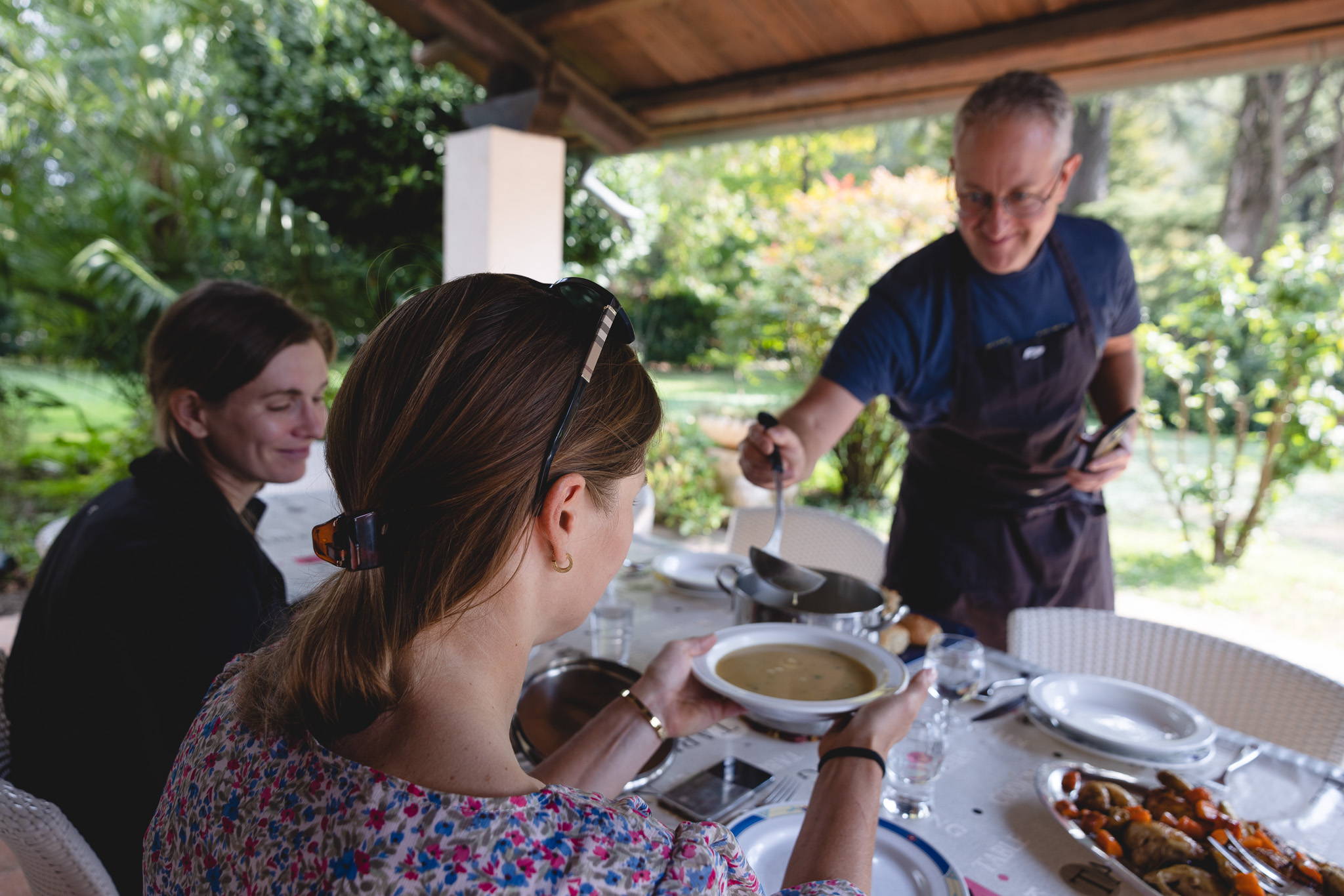 Eat and Learn From the Best
World Tour Chef Sean Fowler Teaches and Prepares Optimal Nutrition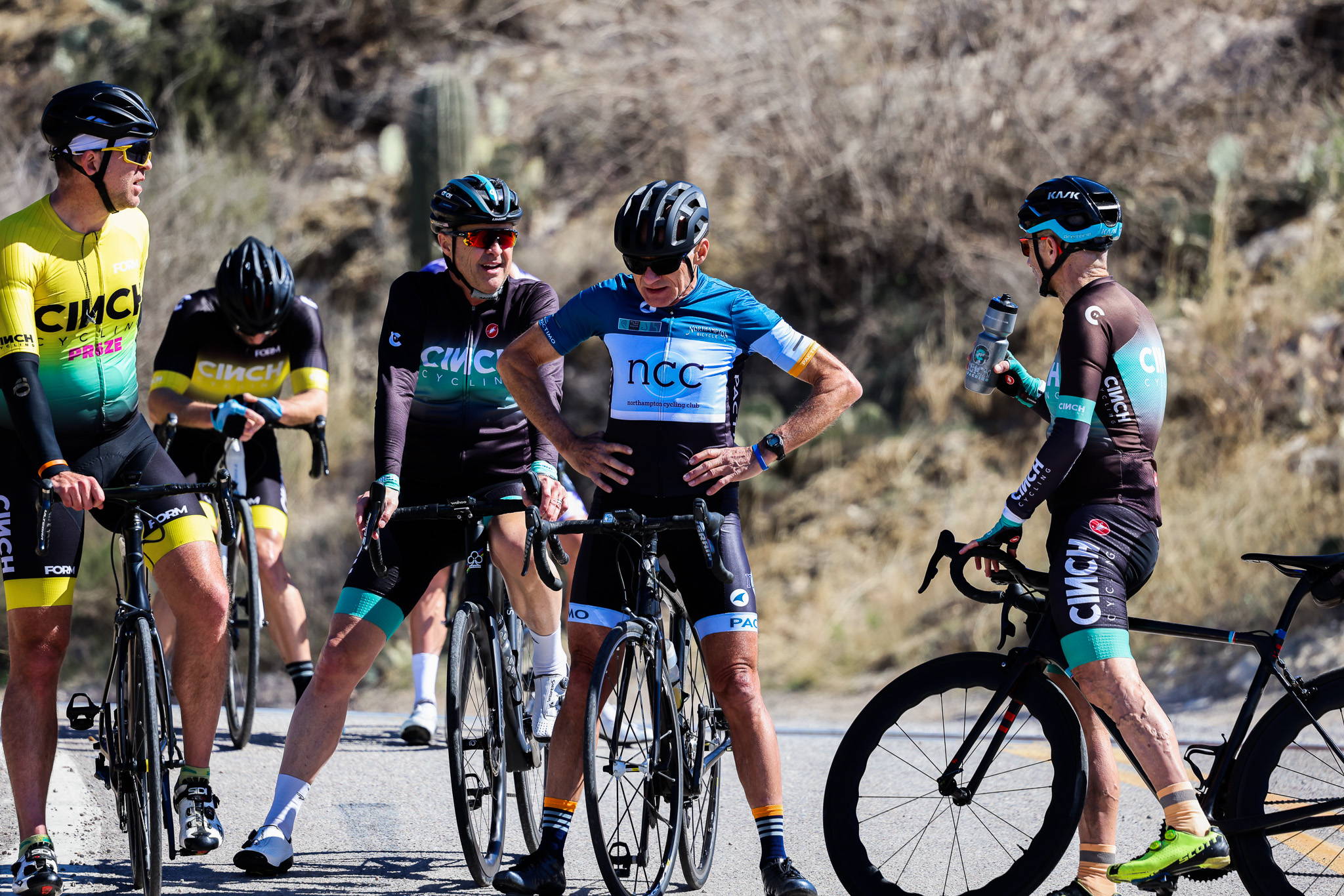 Make New Lifelong Friendships
Experience the warm and supportive CINCH Community.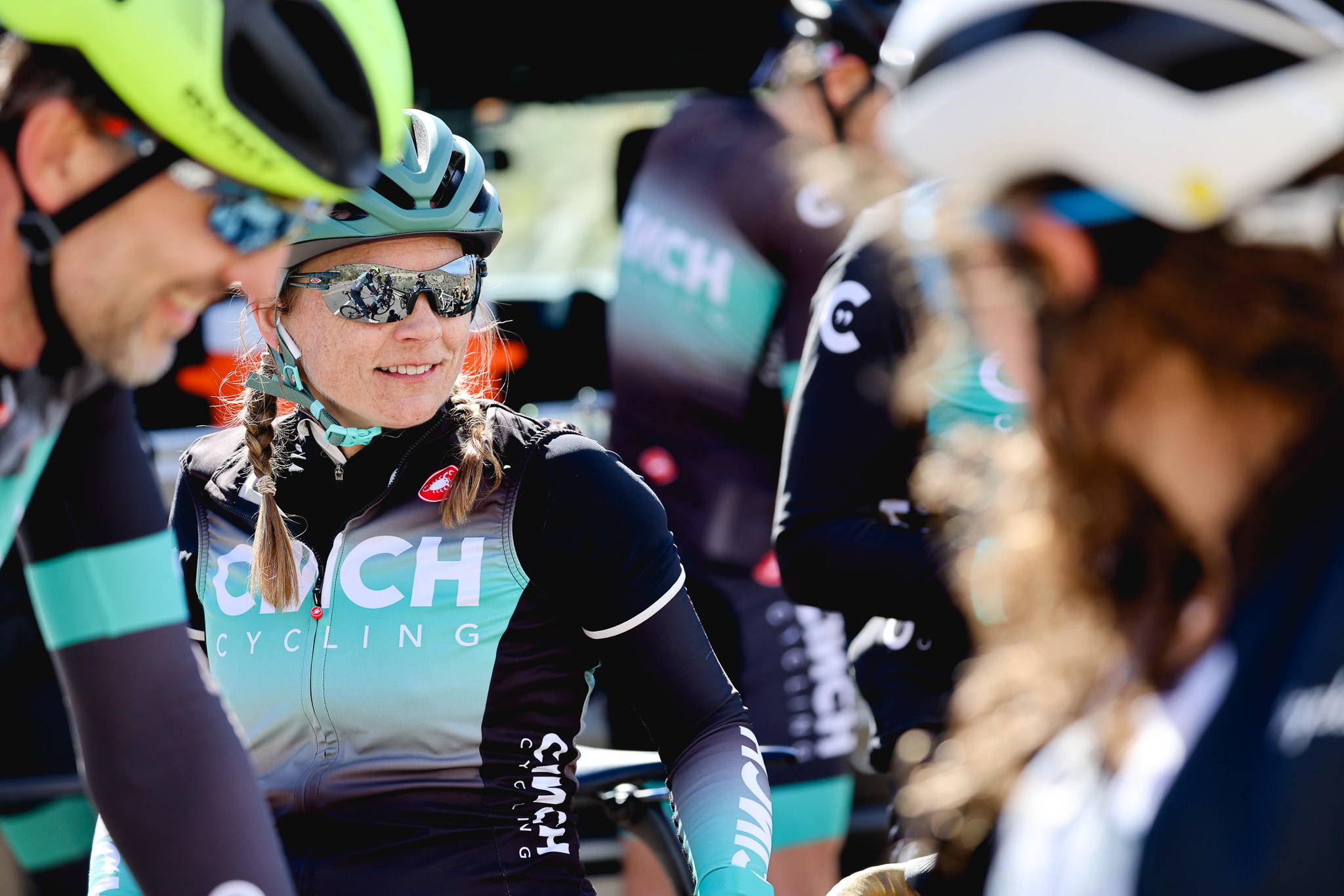 Set Up 2023 to Be Your Best Season
We are excited to welcome you to the 10th-anniversary edition of the Tucson camp. The Tucson camp will be a FORM Performance Camp structured similarly to a World Tour Team training camp. Included: structured training as it relates to strength development, improving body position, delivery of power, and control. As well as tactics, strategy, and endurance. But this year is a very special edition. The Tucson camp was the very first version of Cinch and where Tom first discovered his love of coaching all the way back in 2013 when Tom was still racing professionally.
To mark this momentous occasion, we've decided to bring back some of the nostalgia of "Camp Tommy D," paired with innovative and creative and innovative instruction you know and love from all of the CINCH Coaches.
Part of that original magic consists of flying in Chef Sean over from Spain cooking for the group. Sean Fowler was the chef for Garmin and Cannondale and cooked for the original Tucson Camps. He has also cooked for FDJ and now works for Bike Exchange and has a wealth of knowledge on performance nutrition to share.
DATES :
Arrive in Tucson Feb 4th
Team rides April 2-8th
Depart Sunday February 11th
What does the Camp include?
Chef Prepared
Post-ride Lunches
Nightly Team Dinners
Pro Team Mechanic Support by Joe Kuhfahl
Sag Support
Ride Food
Personal Instruction from all of our coaches
COST:
Per Rider - $2,000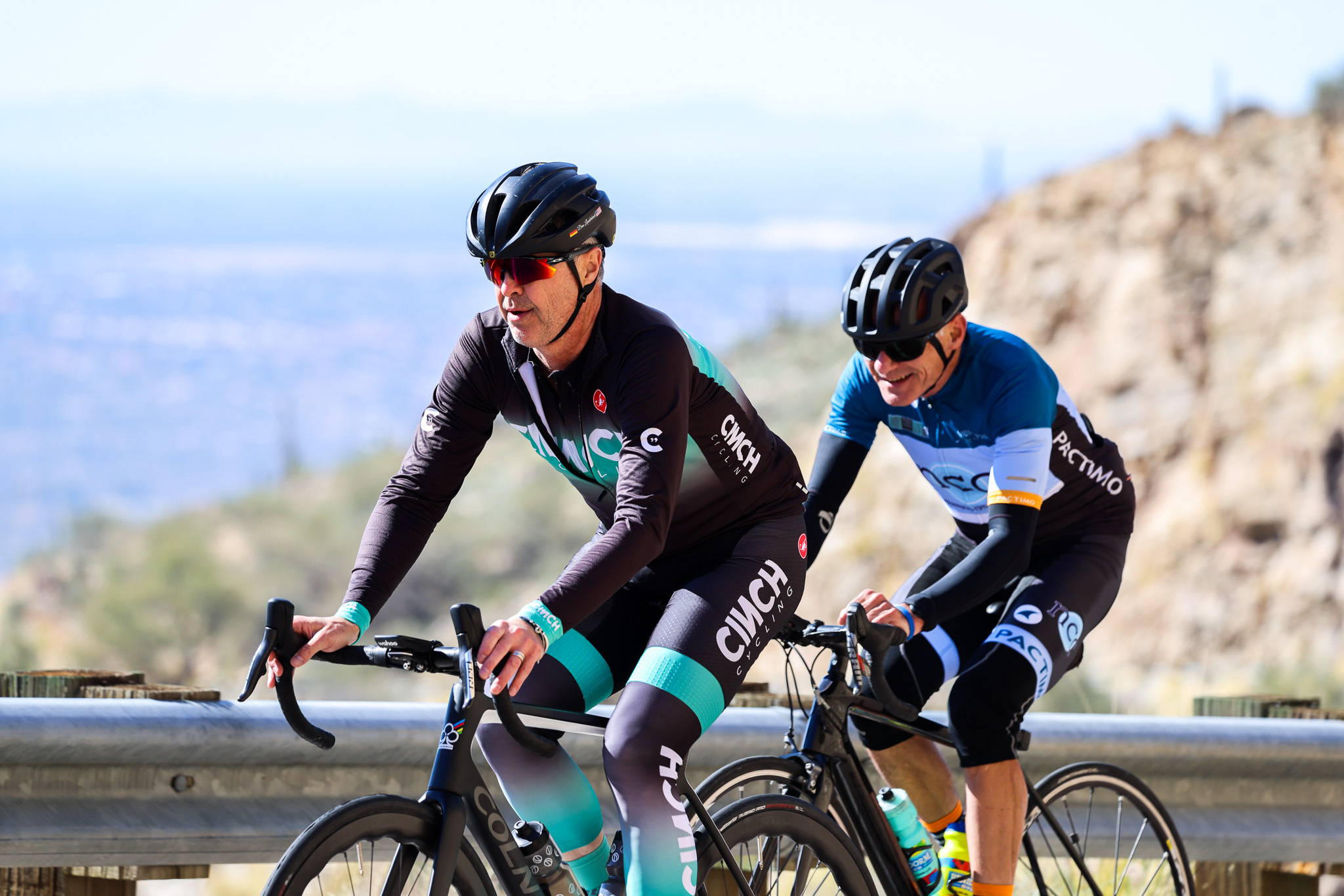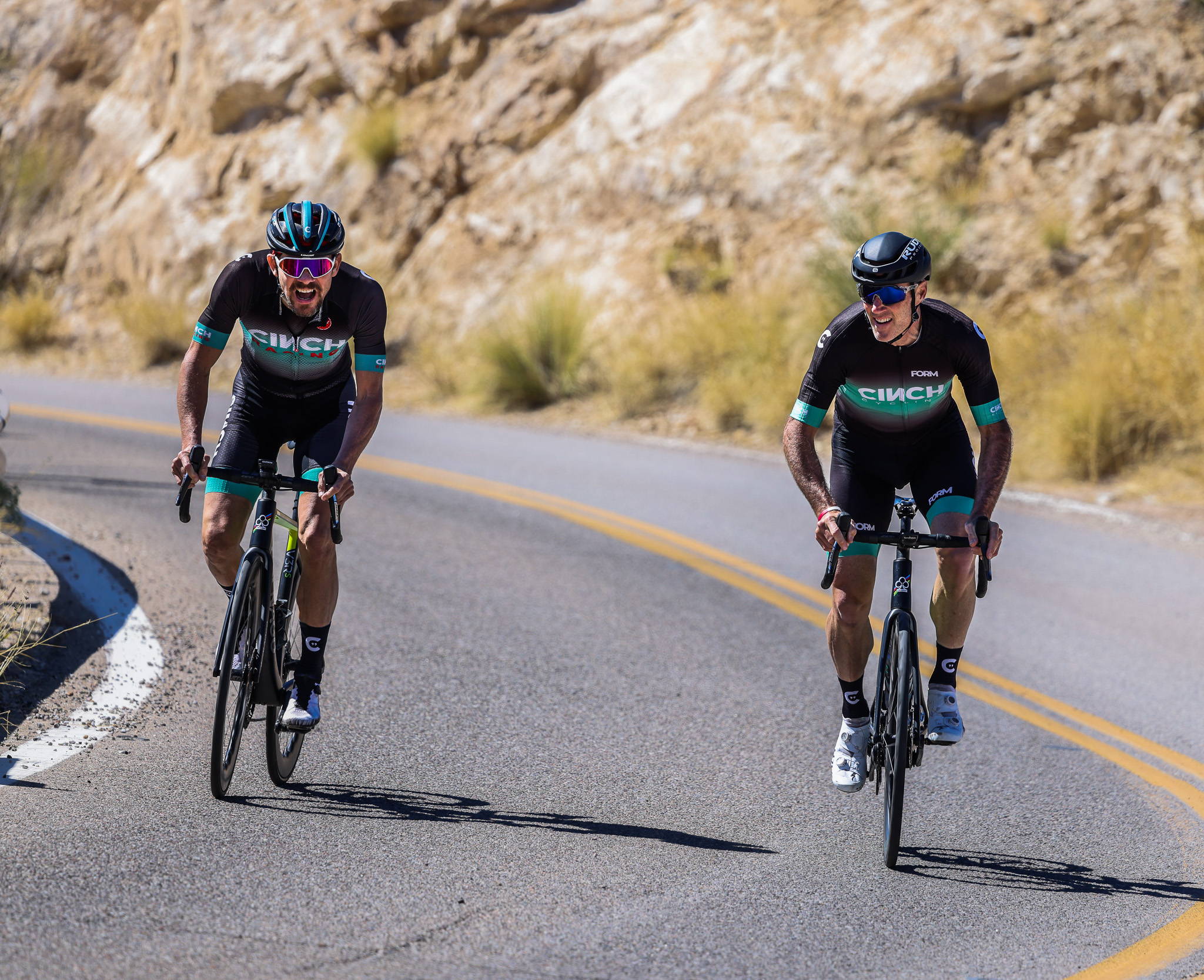 Tentative Schedule:
Day 1
Arrival - February 4th, 2023
Camp opens / Bike Builds - 2:00pm
Easy Openers spin led by Tom - 4:30 pm
Team Dinner - 7:00 pm
Day 2 - Pacelines and Pistols
3 hours that will consist of endurance riding, medium zone work, and short threshold efforts.
This will start with an easy ride out to pistol hill. We will do one recon lap and then break into groups of similar abilities to work on pacelines. The final activity will be an "activity" that will look like a team pursuit.
Day 3 - The Seven Standing Sins
3 hours of work in the medium, threshold, and explosive zones.
Climbing is on the menu today with lots and lots of specific work on climbing while STANDING. We will have seven stations set up along the way to the top of seven cataracts (a section of Mt Lemmon.) At each station you will have a standing technique and drill you will practice with coaching guidance to the next station. The drill you will be assigned for each section will be given in relation to your experience and ability. So don't worry if you struggle with your standing, we will make the right one for you. This will be a fun, engaging day that will challenge a top pro and empower a beginner.
Day 4 - Rip it like Rossi
1.5 hours of recovery pace
Cornering and braking technique will be the focus of today! At the end of today your will be able to guide your bike through any turn safely and with the style (and speed) like Moto GP legend Valentino Rossi.
Day 5 - Mayhem on The Mur
3 hours of riding with the focus on the explosive zones.
Today we tackle the legendary Mur de Reddington, a short explosive climb about 1 kilometer in length. In this "coaching o' rama" session we will break down and work on the skills needed for steep climbing, explosive efforts, low and high cadence, seated/standing transitions, breathing techniques for high intensity riding, high intensity mindsets, and of course, working that explosive fitness.
Day 6 - Power in the Park
3 hours - On this ride we are going to put our pacelines, standing, climbing, cornering, and explosive riding concepts all together to ride one of the most fun places that exist, Saguaro East National Park!
We will break into small groups of similar abilities and fitness to execute a custom list of challenges created for you by our coaching team!
Day 7 - Lemmonade
4 - 6 hours
Oh you know the drill! We will break into groups and tackle the challenge of ascending the legendary Mt Lemmon.